Dementia & Memory Support
Dementia and Memory Support
Joan Hogg, Dementia Support Facilitator
I am pleased to introduce you to this new and innovative service, which aims to support people with memory difficulties, including dementia, and is provided through your doctor's surgery. I am here to help if you …
have had a recent diagnosis of dementia
have been referred to have your memory assessed
have memory difficulties that are having a big impact on your health and well-being
have family or friends who would like some advice or support.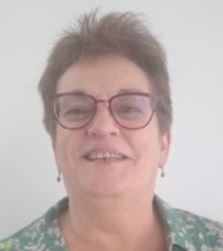 How I Can Help You
I can help you to understand your diagnosis and treatment, and make links with the support services in your local community. I can also help you to seek the help you may need on financial and legal matters and on maintaining your independence and staying active.
I am happy to meet you either at your doctor's surgery or at your home, and aim to respond promptly to your enquiries.
Next Steps
If you would like more information, please contact me on 0781 147 0060.
If you would like a referral, please speak to your doctor or health care practitioner.
This service is part of a national innovation project supported by Focus on Dementia at Healthcare Improvement Scotland and the Scottish Government to test out the delivery of post diagnostic support in primary care.